The forced lockdown has caused us to spend more and more time in front of the computer. Not everyone has the opportunity to buy an ultra-comfortable gaming chair or one that allows you to rest your neck and the back of your head comfortably. This is a simple way to develop degeneration in the cervical spine. If neck pain affects you too, be sure to check out the exercises recommended for this ailment.
Why does my neck hurt?
Neck pain is usually caused by degenerative diseases. The spine ages and its structures deteriorate with age. Often, the forced position in front of a computer causes the muscles to tighten, resulting in pain.
Here are the most common causes of neck pain:
changes in the intervertebral discs,
narrowing of the intervertebral spaces,
bone growths that put pressure on nerve structures.
Best exercises for neck pain
To strengthen the muscles of the neck, including the neck, you should regularly perform strengthening and relaxation exercises. These will definitely make you feel much better and your neck pain will decrease over time. Here are some of them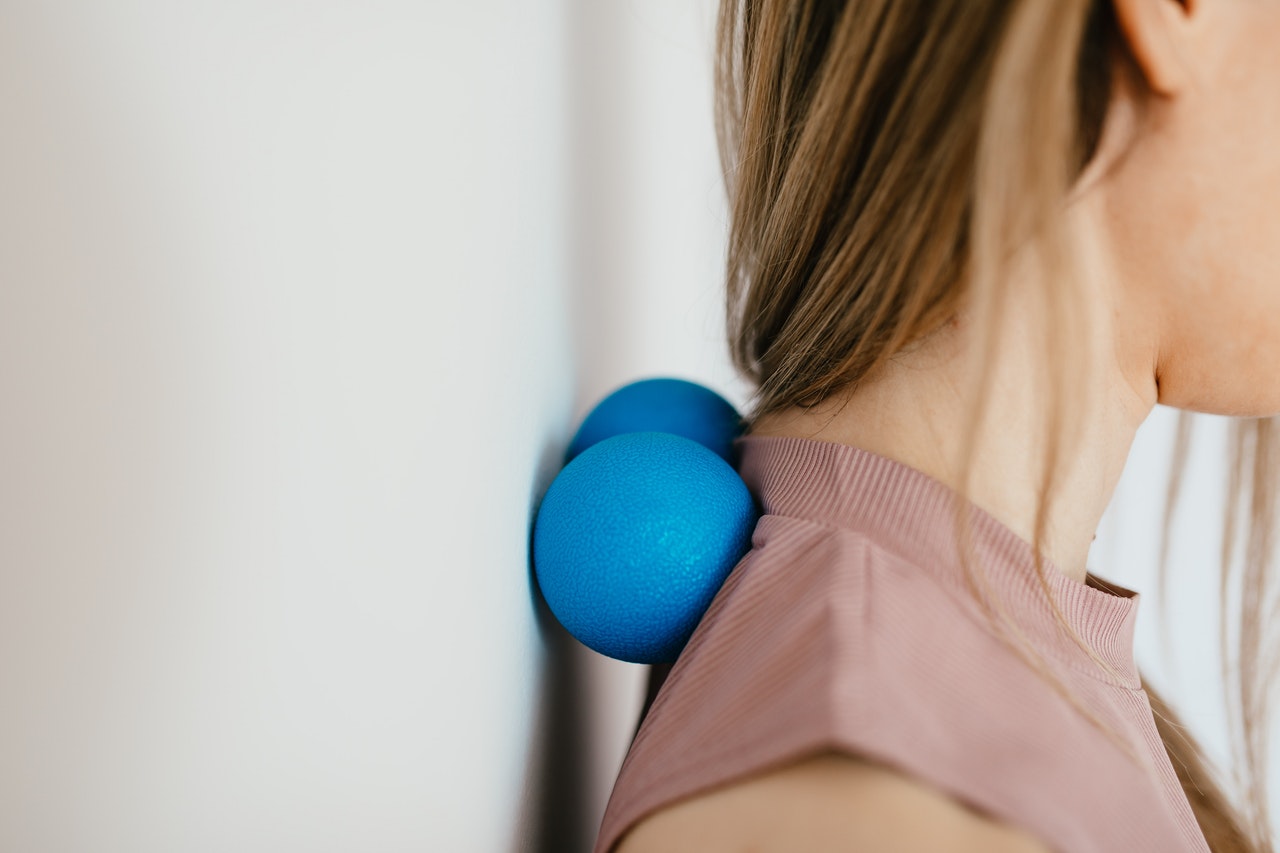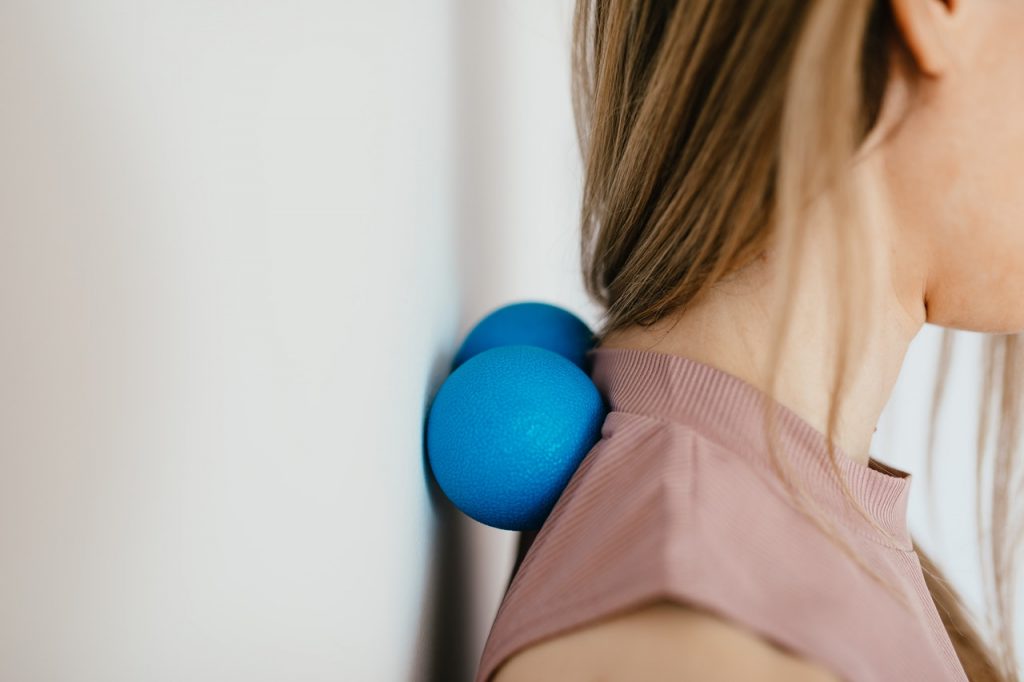 Exercises for neck pain in a sitting position
Head bend to the sternum
Sit in an upright position. Bend your head forward so that your chin touches your sternum. Try to keep your head straight in this position, without tilting it back.
Side-to-side tilt
Slowly bring your ear to the left shoulder and then to the right shoulder. When your ear touches your shoulder, help yourself with your hand and press it lightly against your shoulder. You will feel a stretch along your neck. Hold for a few seconds and then switch sides.
Shoulder lifts
Sitting up straight, try to raise your shoulders slowly. Try to keep your head still while lifting your shoulders. Perform about 20 raises.
Head twist with the shoulder back
Slowly turn your head to the right while pulling your left shoulder back. Perform a similar movement while twisting your head to the left. Try to deepen the movement over time.
Isometric neck muscle tension exercises
Sitting in a chair, place your right palm against your right temple. Press your head against the palm of your hand as if you were trying to move it. The hand should be blocking the movement at all times. Hold the pressure for 10 seconds and then relax the muscles for 5 seconds. Repeat the exercise at least 10 times on each side.
Sitting with your back straight, rest both hands on your occiput – the back of your head. To make it more comfortable, you can interlace your fingers behind your head. Press your palms together with your head for 10 seconds and relax your muscles for 5 seconds. Do about 10 to 15 repetitions.
While in a chair, straighten your back and place your intertwined palms on your forehead. Press your forehead against your palms so that you feel the muscles tense. Continue the exercise for 10 seconds, then relax the muscles for 5 seconds. Repeat the exercise 10 to 15 times
Exercises to strengthen neck and neck muscles
Lying on your stomach, keep your arms lengthwise with your palms facing the floor. Then slowly raise your head without bending over and hold this position for 7 seconds. While raising your head, keep your chin on the sternum. Repeat the movement 10 times.
This exercise is also performed lying on the stomach. The arms are placed along the body and the palms are turned upwards this time. Place a small, flat pillow under your forehead. Press your shoulders on the floor and your forehead on the pillow simultaneously for 7 seconds. Perform the compressions 10 times.
How do I care for my neck?
Regular exercise can help a lot in the fight against neck pain. For the effect of your work to last, be sure to invest in an orthopedic pillow for sleeping. Also, try not to sit in one position all the time. Work in a place where you are comfortable and can rest your back and neck comfortably against the chair. Stretch and walk around the room during breaks. If possible, play sports to get your muscles working. You can choose Nordic walking, yoga or walking. A hygienic lifestyle and exercises to stretch your neck and shoulder muscles will make even long computer work less tiring. Thanks to this you will slow down the process of cervical spine degeneration.
Photo: Karolina Grabowska/Pexels