Facial yoga is an extensive set of exercises for all 57 muscles of the face and neck. This workout involves static tension of individual muscles and groups of muscles alternating with relaxation. Even without delving into the philosophy of yoga as such, anyone can use this technique to rejuvenate the face. What is facial yoga and what benefits can it provide?
The effectiveness of facial yoga
The most impressive thing about facial yoga, of course, is its rejuvenating effects. Here's what happens during proper exercise:
facial muscles are strengthened;
circulation and microcirculation of blood is improved;
lymphatic drainage is activated;
synthesis of collagen, elastin, hyaluronic acid is stimulated;
self-control is improved, including facial expressions;
the oval of the face is tighter;
wrinkles are smoothed;
corners of the mouth lift;
skin appearance improves;
puffiness disappears;
skin becomes firmer and more elastic.
Contraindications to Facial Yoga
There are very few contraindications to practicing facial yoga:
inattentive exercise – on the one hand, it can lead to a lack of the desired result, and on the other hand to discomfort due to overtraining of certain muscles;
lack of hygiene – the skin of the face and hands must be clean to eliminate the risk of infection;
runny nose, exacerbation of herpes, colds, high fever – do not perform facial yoga if breathing is difficult and the exercise increases discomfort.
Preparing for face yoga
The beauty of facial yoga is that it does not require special equipment (except for a mirror in the initial stage). It can be practiced in the shower, sitting in the car or at the computer, lying on the lawn, enjoying the sunrise in lotus position on the ocean shore. All you need is free time and space where no one disturbs you for at least 10 minutes and you are able to focus on yourself. Or better yet – half an hour.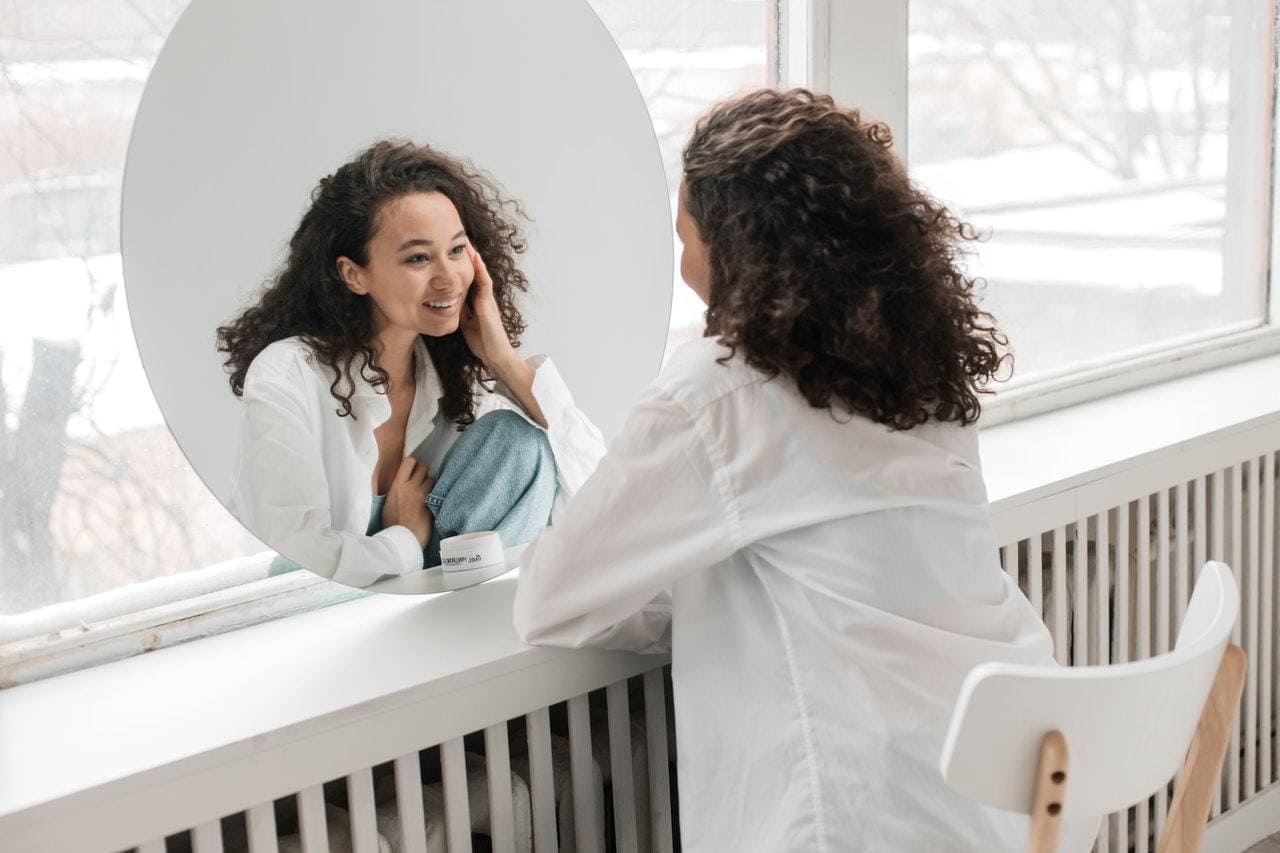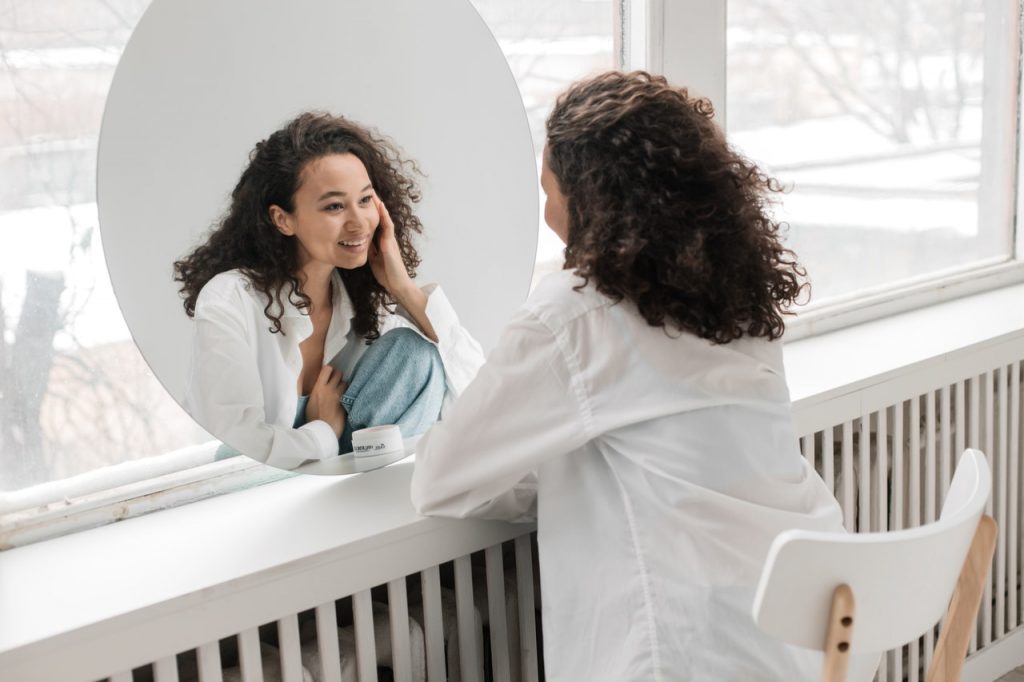 Set of sample exercises
The initial stage of face yoga is awareness of the body and control over it
Forehead
Form the letters "C" with the thumb and index finger of both hands.
Place them on your face, so that your index fingers are on your eyebrows – repeating their line and connecting at the ridge of your nose – and your thumbs are on your cheekbones.
Press your thumbs and index fingers firmly against your face.
Do your best to lift your eyebrows, overcoming the resistance of your fingers.
Stay in this position for 5-6 seconds, then relax your facial muscles.
Repeat the whole thing 10 times.
This exercise targets longitudinal forehead wrinkles and helps you wrinkle your eyebrows less frequently.
Eyes
Place both middle fingers between the eyebrows and index fingers on the orbital bone at the outer corners of the eyes, forming a "V".
Lightly press the corners of your eyes with your index fingers and look upward.
In this position, try to lift the lower eyelid. Hold this position for 5 seconds
Relax. Adjust the intervals between "approaches" to your state, abilities and feelings.
Repeat it 6 times.
Close your eyes for 10 seconds to relax.
As your blood circulation improves and your face strengthens, this exercise will become easier.
It helps to eliminate puffiness and dark circles under the eyes, works to prevent and treat crow's feet and wrinkles around the eyes, as well as eye fatigue.
For the cheeks
Pull your lower jaw forward slightly without exposing or tightening your lips.
Smile in this position, look in the mirror to make sure the corners of your mouth are even.
Lift your chin.
Touch the palate with your tongue and press it with all your might.
Hold this position for 10 seconds.
Relax. Repeat the exercise two more times.
Note: You should feel tension in your cheekbones during this exercise.
This static gymnastics is useful and helps to enhance or restore facial contours in the cheek area, smooth out nasolabial folds and lift the corners of the mouth.
Chin
Place your hands on your shoulders to keep them still.
Take a deep breath, then exhale deeply and long.
Look up, tilting your head back slightly.
Slightly pull your chin up and forward.
Hold this position for 5-6 seconds. Feel the tension in your neck and under your chin.
Slowly return to the starting position. Relax.
Repeat this 5-6 times.
Make sure your shoulders do not rise and remain relaxed. Slowly raise and lower your head.
photo by Andrea Piacquadio/Pexels